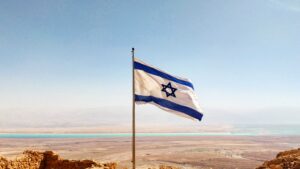 November 2, 2023
Washington, D.C.
Conservatives applaud the quick and decisive leadership of Speaker of the House Mike Johnson and support the passage of the Israel Security Supplemental Appropriations Act. This bill not only provides aid to one of our greatest allies in need but does so in a fiscally responsible manner, offsetting the cost of the appropriations. We also commend the Speaker for not including any further funding to underwrite continued Palestinian efforts to attack Israel.
Under no circumstances should conservatives acquiesce to the Biden administration's attempt to hold Israel aid hostage to the other priorities it seeks to advance – including, but not limited to, a continuing resolution to December. Combining emergency assistance to a key ally with unrelated Democrat spending priorities belittles the legitimate security needs of Israel and, with each passing day, jeopardizes the safe return of American citizens that are currently being held hostage by the Palestinians and are at risk of injury or death.
As Israel faces increased security threats, Americans remain hostages, and a tide of antisemitism rises among the Left, continued delays in passage of this aid are unconscionable. House and Senate Republicans must not allow Democrats to play partisan politics with American lives and Israel's security. The Israel Security Supplemental Appropriations Act must be passed expeditiously.
---
The Honorable Edwin Meese III
Attorney General
President Ronald Reagan (1985-1988)
The Honorable J. Kenneth Blackwell
Chairman, Conservative Action Project
Chairman, CNP Action, Inc.
The Honorable Jim DeMint
Chairman, Conservative Partnership Institute
Member, US Senate (SC 2005-2013)
Ed Corrigan
Vice Chairman, Conservative Action Project
President & CEO, Conservative Partnership Institute
Kevin Roberts, Ph.D.
President
The Heritage Foundation
David N. Bossie
President
Citizens United
The Honorable Paul S. Teller, Ph.D.
Executive Director
Advancing American Freedom
The Honorable Tony Perkins
President
Family Research Council
Penny Y. Nance
President & CEO
Concerned Women for America
The Honorable Brooke Rollins
President and CEO
America First Policy Institute (AFPI)
Kelly J. Shackelford, Esq.
President and CEO
First Liberty Institute
Cleta Mitchell, Esq.
Senior Legal Fellow
Conservative Partnership Institute
David Bozell
President
ForAmerica
Ginni Thomas
President
Liberty Consulting
Star Parker
Founder and President
Center for Urban Renewal and Education (CURE)
Marty Dannenfelser
Vice President for Government Relations and Coalitions
Center for Urban Renewal and Education (CURE)
Mike Berry
General Counsel and Director of External Affairs
First Liberty Institute
Chad Connelly
Founder and President
Faith Wins
Thomas E. McClusky
Principal
Greenlight Strategies, LLC
The Honorable Bob McEwen
U.S. House of Representatives
Former Member, Ohio
Tom Jones
President
American Accountability Foundation
Scott T. Parkinson
Wesley Denton
Chief Operating Officer
Conservative Partnership Institute (CPI)
Terry Schilling
President
American Principles Project
Alfred S. Regnery
President
Republic Book Publishers
Lori Roman
President
ACRU Action Fund
The Honorable Becky Norton Dunlop
White House Advisor
President Ronald Reagan (1981-1985)
William L. Walton
The Bill Walton Show
Resolute Protector Foundation
L. Brent Bozell III
Founder and President
Media Research Center
Lisa B. Nelson
CEO
ALEC Action
The Honorable T. Kenneth Cribb, Jr.
Assistant to the President for Domestic Affairs
President Ronald Reagan
Noah Wall
State Financial Officers Foundation
The Honorable David McIntosh
U.S. House of Representatives
Former Member, Indiana
Bob Carlstrom
President
AMAC Action
Myron Ebell
Senior Fellow
Competitive Enterprise Institute
Jenny Beth Martin
Chairman
Tea Party Patriots Citizen Fund
Lt. Gen. William G. Boykin (Ret.)
Executive Vice President
Family Research Council
The Honorable James C. Miller III
Budget Director for President Reagan (1985-1988)
The Honorable Gary L. Bauer
President
American Values
The Honorable Scott Walker
President
Young America's Foundation
Kimberly Good
President
KCG Investment
Paavo Ensio
Chairman
Universal Minerals Group
Derek Kreifels
Chief Executive Officer
State Financial Officers Foundation
Shea Bradley-Farrell, Ph.D.
President
Counterpoint Institute for Policy, Research and Education
Richard Manning
President
Americans for Limited Government
Kielle Lindsey
President
The Lindsey Foundation
Jennifer Hawks
President
Palo Alto Republican Women Federated
Dr. Paige Patterson
President
Sandy Creek Foundation
James L. Martin
Founder/Chairman
60 Plus Association
Peggy Dau
Co-Founder
NationsNet.org
Don Woodsmall
Board Member and former Interim President
Center for Security Policy
Mark Fitzgibbons
President of Corporate Affairs
American Target Advertising
Karen England
President
Capitol Resource Institute
Steve Berger
CEO
ASI
Frank Pavone
National Director
Priests for Life
Tim Wildmon
President
American Family Association
Dr. Robert W. Malone
Founder and President
The Malone Institute
The Honorable Richard D. Hayes
State Representative
State of Texas
Rod Vandenbos
CEO
R2
Lee Beaman
CEO
Beaman Ventures
Allen J. Hebert
Chairman
American-Chinese Fellowship of Houston
Andrew Roth
President
State Freedom Caucus Network
Dr. Jerome R. Corsi, Ph.D.
Founder and CEO
TheTruthCentral.com
Joan Holt Lindsey
President
Lindsey Communications
William W. Pascoe III
Our Man in Washington
Tea Party Patriots Action
Jeff Hunt
Director
Centennial Institute at Colorado Christian University
Jack Park
Conservative Activist and Donor
Josh Hammer
Senior Editor-At-Large
Newsweek
The Honorable George K. Rasley Jr.
Managing Editor
ConservativeHQ.com
Joseph A. Morris
Attorney, Morris & De La Rosa
Former Assistant U.S. Attorney General (Reagan)
Craig Shirley
Reagan Biographer
Presidential Historian
Kristen A. Ullman, JD
President
Eagle Forum
Dr. Virginia Armstrong
National Chairman, Law & Worldview Project
Eagle Forum
Robert K. Fischer
Meeting Coordinator
Conservatives of Faith
Kay R. Daly
President
Coalition for a Fair Judiciary
Brian Rogers
President
The Jesse Helms Center
Dr. Dyan Hes, MD
Medical Director, Concorde Pediatrics
Northwell Health
Don Feder
Chairman
Don Feder Associates
Dan Pollak
Director of Government Relations
Zionist Organization of America (ZOA)
Allen Roth
President
Secure America Now
The Honorable Mark Schwartz
Councilmember
Township of Teaneck
Marji Ross
Principal
Marji Ross Consulting
Barbara Ledeen
Retired
Senate staff
Thomas G. McInerney
Chairman
YottaStor LLC
Donna Jollay
Owner
Jerusalem Tours
Bernard Hasten
President
Speedread Technologies
Terry Simon
Private Citizen
Gerard Kassar
State Chairman
NYS Conservative Party
The Honorable Peter J. Thomas
Chairman
The Conservative Caucus
Michael Yavner
President
Yavner Group
Jason Poblete
President
Global Liberty Alliance & Legal Defense Fund
Max Blankfeld
Allison Schwartz
Global Government Relations Leader
D-Wave
Frayda Levin
Philanthropist
Stanley Treitel
Director
SLT Consultants
Saulius "Saul" Anuzis
President
60 Plus Association
Elaine Donnelly
President
Center for Military Readiness
Matthew Pressler
Credit Analyst
Major US bank
Tom DeWeese
President
American Policy Center
Bruce J. Moran
Senior National Security Advisor
Independent Contractor
Eve R. Stieglitz
Young Jewish Conservatives Florida
Naomi Grant
Master's Student
Johns Hopkins SAIS
Ofek Suchard
Jewish Community Leader
Hannah Robinow
Senior software engineer
ICF
Sandy Rios
Director of Governmental Affairs
American Family Association
Alexander Goldfarb
Managing Director
Piper Sandler
Joan S. Smutko
Duvi Honig
President
Orthodox Jewish Chamber of Commerce
Mitch Silberman
Co-Founder
Jewish Republican Alliance
Adam S. Lovinger
Adjunct Professor
Georgetown University
Grace-Marie Turner
Founder
Galen Institute
Nancy Roecker
Larsen for Congress
Marci McCarthy
Chairman
The DeKalb County Republican Party (Georgia)
Carrie E. Simms
CEO
For Such A Time As This
Sheryl Kaufman
Board Member
Americans for Limited Government
Wade Miller
Executive Director
Citizens for Renewing America
All organizations listed for IDENTIFICATION purposes only.